One-Skillet Cheesy Sausage & Peppers That's Easy & Healthy
This is the best dish when you're short on time but still want something hearty and filling. It only takes one skillet and less than 30 minutes to make, so it's perfect for a weeknight meal.
You can serve this meal with lettuce wraps, gluten-free tortillas, or over steamed cauliflower rice.
Ingredients
Directions
Over medium heat, heat a large, high-sided skillet. Toss the sliced sausage into the skillet and stir periodically until browned and cooked through. Cook for around 7 – 8 minutes.

Remove sausage from the skillet and drain all but one tablespoon of grease. Now, toss in the onion and season with salt and black pepper, according to taste. Stir occasionally (for about 3 – 4 minutes) and let the onion soften and start to develop some color.
Turn the heat up to medium-high before adding the sliced peppers. Sprinkle more salt and black pepper for seasoning if you wish.
Until crisp-tender and charred, cook the peppers for 3 – 4 minutes while stirring frequently. It is important not to overcook the peppers as they could become mushy.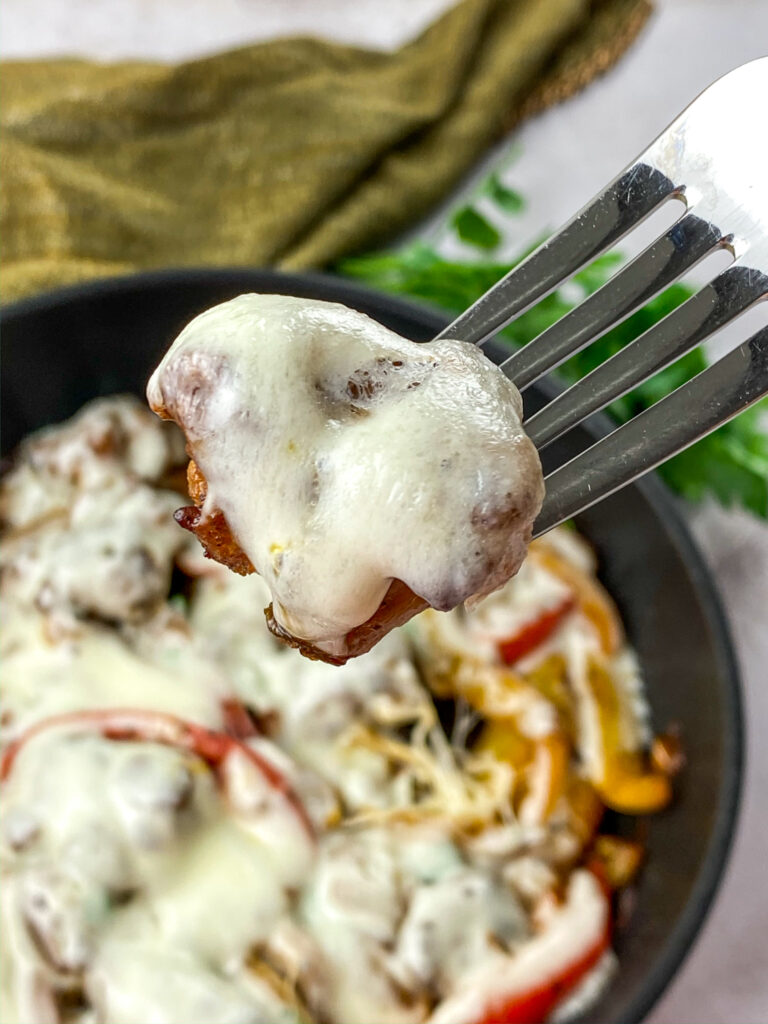 Put the sausage back in the skillet and stir to combine. Take the skillet off the heat. Then garnish with chopped parsley and top it off with Provolone cheese slices.

Put the cover on and let it sit for 2-3 minutes or until the cheese has melted completely.
Once the lid is removed, serve immediately with your preferred wraps and side dishes. To keep it healthy, consider lettuce wraps, gluten-free tortillas, or steamed cauliflower rice.
Bon appetite!
Free 2-Hour Delivery on Food Groceries
Order healthy ingredients and get them fast & fresh via Prime.
Other than Free 2-Hour Food Groceries Delivery…
Enjoy LinkedIn Premium, movies, music & special discounts on textbooks for 6 months – FREE.
Use SNAP EBT…
Pay for groceries on Amazon with SNAP EBT and enjoy free shipping. No Prime membership is needed.