Lettuce Wraps with Flavorful Cheesesteak Helpful for Fat Loss
If you're looking for a delicious and healthy alternative to the classic cheesesteak, look no further than these cheesesteak lettuce wraps!
Made with thinly sliced ribeye steak, veggies, and flavorful seasoning, these wraps are sure to be a hit with the whole family. Plus, they're easy to make and can be on the table in under 30 minutes. These wraps are also on the side of being low in carbs, which means they're great for those on a low-carb diet.
Ingredients
Directions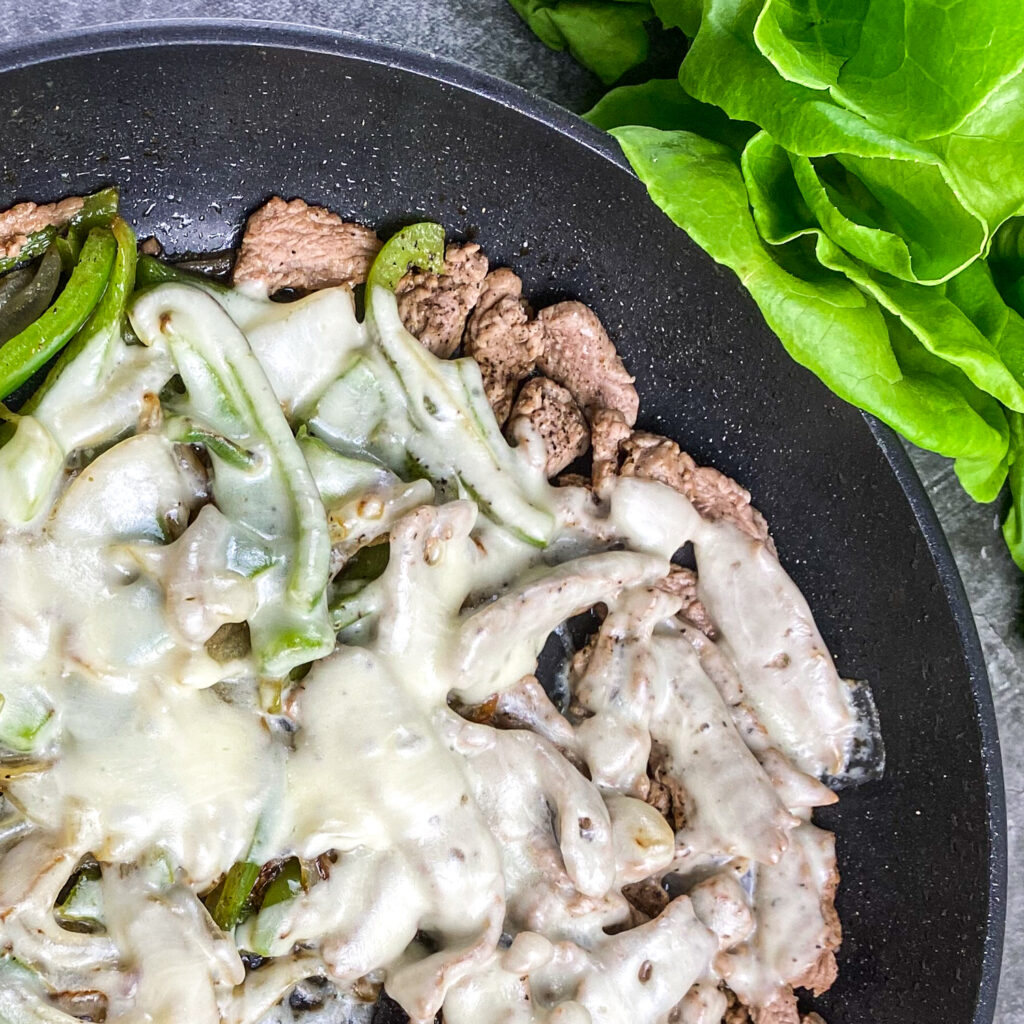 Set a large nonstick skillet over medium heat with butter and one tablespoon of olive oil. Add the onion and season with salt and black pepper, to taste.

For around 3-4 minutes, cook, stirring occasionally, until the onion starts to soften.
Turn the heat up to medium-high and add the sliced peppers. You want to cook the peppers (and stir frequently) for about 3 – 4 minutes until they're crisp-tender and nicely charred.

Remove the skillet from heat and transfer the onions and peppers to a plate. Set aside.
Then add the sliced steak to the skillet and adjust the heat to medium. Season with garlic powder. You can also add salt and black pepper to your liking. Just until all sides of the meat are browned, cook for 2 to 3 minutes, stirring frequently.
Toss the onions and peppers back into the skillet once more and mix to combine.
Remove the mixture from the heat and top it with the Provolone cheese slices. Put the lid on and let it sit for 1-2 minutes, or until the cheese has fully melted.
When you're ready to serve, take the lid off and divide the cheesesteak mixture among the lettuce leaves.
Bon Appetit!
Free 2-Hour Delivery on Food Groceries
Order healthy ingredients and get them fast & fresh via Prime.
Other than Free 2-Hour Food Groceries Delivery…
Enjoy LinkedIn Premium, movies, music & special discounts on textbooks for 6 months – FREE.
Use SNAP EBT…
Pay for groceries on Amazon with SNAP EBT and enjoy free shipping. No Prime membership is needed.